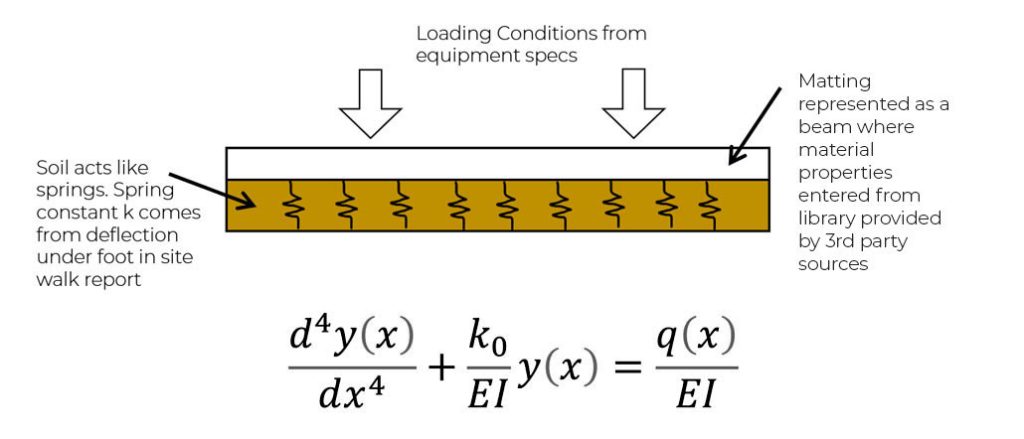 Governing Equation for BOEF is a fourth-order differential equation.
y(x) is deflection along length of beam; k is spring constant of soil, EI is elastic section modulus, and q represents load along length of beam
Emtek utilizes beam on elastic foundation (BOEF) for design purposes to quantify system performance and impact on site. Max deflection, edge deflection, max bearing pressure and average bearing pressure for the system under load are presented in the scope and access plan (SAP) provided to the customer. These values can then be verified by a professional third-party engineering service. Emtek has connections with multiple engineering and environmental services companies that provide third party verification and expert guidance, especially on sensitive sites.
Emtek uses the MACSUU beam on elastic foundation calculator for design purposes. More information on MACSUU can be found at www.macsuu.net.